Durant appears to sexually assault guard Trae Young
Durant groped Young's ass.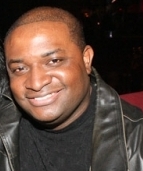 Blog King, Mass Appeal
ATLANTA — First, Taye Diggs came out the closet. Now this. The Internet was set ablaze Friday night after Brooklyn Nets forward Kevin Durant groped Atlanta Hawks guard Trae Young on the basketball court. You can't make this sh*t up. To compound matters, the homo assault was nationally televised. ESPN cameras caught Kevin caressing Trae's thighs as he pressed his phallus against his ass. He also whispered sweet nothings into his ear. You can tell Trae was uneasy because he quickly removed Kevin's hands. But the 6′ 10″ baller continued to molest the 6′ 1″ speedster à la Bluto on Olive Oyl. Trae is light skin with a curly coiffure. Maybe he's Kevin's type? Social media reaction was priceless. One viewer wrote, "I'VE ALWAYS HAD MY DOUBTS ABOUT KEVIN DURANT. HE'S NOT MARRIED, CAN'T KEEP A WOMAN, SEEMS NOT INTERESTED IN KEEPING A WOMAN AND STAYS UP UNDER HIS MAMA LIKE MOST GAY MEN."
Another viewer added, "😳😳😳 When my man is all over me like that caressing my 😻 I know what time it is 😈😈😈. He might as well had put his hand down his pants and finished the job. Wtf is going on in the NBA???"
Many fans are blaming the vaccine.
Keep in mind, COVID variants Delta and Lambda are named after an international gay fraternity.
For more information on Delta Lambda Phi, visit DLP.org.
Watch Kevin get his freak on.
Share your thoughts.