Browns d-lineman Malik McDowell caught naked

McDowell walked around naked.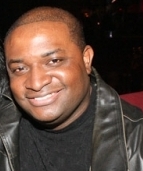 Blog King, Mass Appeal
DEERFIELD BEACH — Cleveland Browns defensive tackle Malik McDowell was thrown in the slammer on Monday after he ran around a bunch of school kids butt naked. The nude ordeal transpired in Deerfield Beach, Florida. It was also captured on video. TMZ footage shows a handcuffed Malik writhing on the ground as police officers tried to subdue his big ass. A cop appears to kick him before they loaded him onto a stretcher. When officers first confronted Malik he was nothing short of recalcitrant. He told one cop "f*ck you" then charged at him at "full speed with a closed fist." Officers gave Malik the Rodney King treatment then zapped him with a taser. The 290-pound lineman suffered multiple injuries including a black eye. Malik was arrested and charged with aggravated battery on an officer, resisting arrest and exposing sex organs in public.
Browns officials released the following statement Tuesday afternoon: "We are aware of the very concerning incident and arrest involving Malik McDowell and are in the process of gathering more information. We understand the severity of this matter and our thoughts are for the well-being of all involved."
Having run-ins with the law is nothin' new to Malik.
If you recall, he was tased two years ago at a gas station.
Did CTE play a factor in Malik's deportment?
Do you think narcotics were involved?
Watch disturbing footage.
Share your thoughts.