Tiffany Haddish busted, jailed following DUI stop

Tiffany Haddish got a DUI.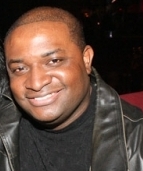 Blog King, Mass Appeal
PEACHTREE — Tiffany Haddish was thrown in the slammer early Friday morning after she got a DUI in Peachtree City, Georgia. The 42-year-old humorist even smiled for her mugshot. According to police reports, Tiff was found asleep at the wheel of a 2021 Ford Explorer around 2:30 a.m. She was drunk as a skunk and her malodor reeked of marijuana. After she refused to take a breathalyzer test, Tiff was arrested for DUI and improper stopping on a roadway. The "Girls Trip" actress bonded out around 6:30 a.m. Tiff is still sportin' a depilated coiffure. But, thank goodness, her hair is growing back. Truth be told, she's gone through a bunch of sh*t lately. If you recall, both her grandmother and dog died. And her relationship with rapper Common reached its cessation. Not to mention two of Tiff's best friends — actor Bob Saget and music producer Carl Craig — kicked the bucket.
That's enough to drive anybody to the bottle.
"I'm going through some things over here," Tiff told ET's Nischelle Turner during a recent chinwag. "My personal life is in shambles. This year people are like 'Happy New Year!' I'm like, no, neutral New Year. I'm gonna be neutral in the year." Despite the DUI, social media reaction was mostly supportive. One fan wrote, "Glad she is alive and didn't hurt herself or anyone else."
Another added, "Common, come get your gyrl."
Is it time for Tiff to take a break?
Should she be excoriated for drinking and driving?
Share your thoughts.