LisaRaye of 'Players Club' admitted shooting people
LisaRaye let her gat explode.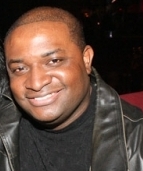 Blog King, Mass Appeal
LOS ANGELES — Don't let the prepossessing countenance fool you. If you cross LisaRaye McCoy, she'll bust a cap in your ass. The 54-year-old actress raised eyebrows the other day when she admitted shooting mothaf*ckas several years ago. She also has a rap sheet comparable to Charles Manson's. LisaRaye voiced the revelation during an appearance on TMZ's new podcast "It's Tricky with Raquel Harper." She's the first guest to appear on the show. Fans are understandably shocked but LisaRaye harbors no shame about her past. Ignominy be damned, the turbulent journey helped mold her current success. "I've been to jail for all kinds of sh*t," LisaRaye confessed. "I done shot somebody. I done pistol-whipped folks. I done had fights. I'm not the average pretty girl that's afraid to break fingernails." LisaRaye, if you recall, was arguably the sexiest actress in Hollywood when she portrayed voluptuous stripper Diamond in Ice Cube's 1998 film "The Players Club." She was so hot, she had n*ggas jackin' off in the movie theater.
LisaRaye is currently a host on Fox Soul's "Cocktails With Queens."
She also stars in the web television series "A House Divided."
Does LisaRaye's bombshell change your opinion of her?
Watch the podcast.
Share your thoughts.