My 600-lb Life's Destinee Lashaee commits suicide
Destinee LaShaee committed suicide.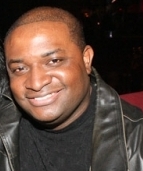 Blog King, Mass Appeal
NEW ORLEANS — Reality TV star Destinee LaShaee, the first trans woman to be chronicled on TLC's "My 600-lb Life," has migrated to that big TV studio in the afterlife. Destinee (né Matthew Ventress) passed away at the premature age of 30. His brother Wayne Compton confirmed the quietus on Facebook. It appears Destinee committed suicide. "No no no I'm sorry bro, I accept you for who you are," Wayne wrote. "I accept every flaw that come with you, I'm sorry you felt alone, I'm sorry you felt you had nobody else to turn to, I'm sorry you felt you had no other option. Destiny wouldn't of wanted this, lord why keep taking my siblings away, how much can I take?" If you recall, Destinee appeared on season 7 in 2019. The corpulent tranny was so obese, he told the camera crew he suffered severe depression. Destinee's proclivity entailed shunning family and friends. It was really a damn shame.
"I just lay here all day and wait for food," Destinee said at the time.
"I don't see any of my family and friends, unless they come to see me. I feel like all I'm constantly doing is trying to escape my depression and pain at this point. Food is the only thing I can turn to to do that. I can feel it killing me."
Destinee struggled with the death of his brother Anthony and younger sister Destiny.
Share your thoughts.