Viral video shows NFL is rigged to drive TV ratings

Everyone admits NFL is rigged.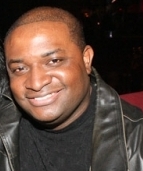 Blog King, Mass Appeal
NEW YORK — Uh-oh! An NBC video has gone viral that lends veracity to the notion the National Football League is rigged to drive revenue and television ratings. That means Tom Brady didn't earn a single Super Bowl victory. In the 6-minute clip, a referee is seen celebrating with Brady and the New England Patriots after they defeated the Jacksonville Jaguars in the 2018 AFC Championship Game. Denver Broncos safety T.J. Ward tweeted "rigged" after the game. Jaguars defensive back Jalen Ramsey said his coach told the team in the 4th quarter to "give the game to New England" because NFL Commissioner Roger Goodell said it was "best for the league." What the hell? When asked if games are scripted, Goodell replied: "At the end of the day, we are here to provide entertainment to the fans."
Goodell also drew a juxtaposition between the NFL and pro wrestling which is fake. San Francisco 49ers legend Joe Montana admitted "cheating" is commonplace in the NFL and has been for a long time. Quondam Miami Dolphins head coach Brian Flores said owner Stephen Ross bribed him to lose games on purpose. He was offered $100,000 per defeat. Lord have mercy.
Social media reaction was unforgiving. One fan wrote, "Wow I'm disgusted!!! I'll never see the NFL the same way. As a matter of fact I won't watch it anymore." Another fan added, "Then that means Tom Brady ain't no damn GOAT!" Many fans and media members believe Kansas City Chiefs quarterback Patrick Mahomes pulled a Paul Crewe in this year's AFC title game.
The NFL is recognized as an "entertainment" business rather than a sport.
So it's perfectly legal to fix the outcome of games.
Will you remain a fan of the league?
Should the NFL be viewed through the same lens as pro wrestling?
Watch the explosive video.
Share your thoughts.