Jimmy the Greek claimed Blacks taking over sports
Jimmy "The Greek" lauded blacks.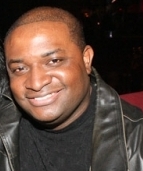 Blog King, Mass Appeal
NEW YORK — Thanks to Jimmy "The Greek" Snyder, we finally know why there's a paucity of negro coaches. A viral Black History video shows the late sportscaster saying if African Americans dominate coaching, Caucasians won't have a métier in big revenue sports because Mandingo athletes have completely taken over. Roughly 75% of NFL and NBA rosters are chocolate. "If they take over coaching like everybody wants them to, there's not gonna be anything left for the white people," Jimmy told a WRC-TV reporter in 1988. "All the players are black. The only thing that whites control is the coaching jobs. That's all that's left for 'em. The black talent is beautiful, it's great. The only thing left for the whites is a couple of coaching jobs." Jimmy also said black athletes are superior to other ethnicities due to slavery. "The black [man] is a better athlete to begin with because he's been bred to be that way," he explained. "Because of his high thighs and big thighs that go up into his back. And they can jump higher and run faster because of their bigger thighs."
"I'm telling you that the black [man] is the better athlete," Jimmy continued. "He practices to be the better athlete and he's bred to be the better athlete because this goes all the way to the Civil War when, during the slave trading, the owner, the slave owner, would breed his big woman so that he would have a big black kid, see. That's where it all started."
Fast legs? Big thighs? Sh*t, for a minute I thought Jimmy was talkin' about KFC. He also failed to mention our big d*cks. Jimmy added kerosene to the inferno when he called white athletes "lazy." CBS fired his ass, claiming he spewed racist remarks.
Do you share Jimmy's sentiment?
Should white men stick to coaching?
Watch the controversial video.
Share your thoughts.