Brian Flores sues the NFL, claiming the league racist

Brian Flores suing the NFL.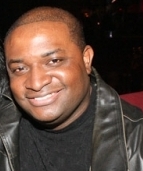 Blog King, Mass Appeal
MANHATTAN — Uh-oh! Many fans and media members believe Kansas City Chiefs quarterback Patrick Mahomes pulled a Paul Crewe by intentionally losing Sunday's AFC title game to the Cincinnati Bengals. Thanks to Brian Flores, we now know point shaving is commonplace in the NFL. Flores was terminated January 10th despite leading the Miami Dolphins to back-to-back winning seasons for the first time since 2003. Now he's suing the league and three franchises — the Dolphins, the Denver Broncos and the New York Giants — for racial discrimination; claiming he's unemployed because he's black. Flores also said Dolphins owner Stephen Ross offered him point shaving incentives to "tank" or lose on purpose shortly after he was hired in 2019. Ross allegedly told Flores he would give him $100,000 for each defeat.
Dolphins general manager Chris Grier once threatened Flores, telling him the owner was "mad" at his black ass for winning too much because he was "compromising [the team's] draft position." Additionally, Flores claims the Giants met with him for their head-coaching vacancy last month to comply with the NFL's Rooney Rule, which requires teams to interview negroes.
In other words, the Giants never intended to hire Flores. It was all a "sham." The job was ultimately given to Buffalo Bills offensive coordinator Brian Daboll who's white. Flores is accusing the Broncos of effectuating something homogeneous in 2019. He said then-Broncos general manager John Elway showed up at the interview an hour late and hungover. Elway and his retinue had been "drinking heavily the night before." The 58-page class action lawsuit was filed Tuesday in Manhattan Federal Court.
The NFL has no black owners and only one African American head coach.
Flores said the NFL "is racially segregated and is managed much like a plantation."
Yet he has a white wife and he's flanked by Caucasian lawyers.
Are NFL owners a fraternity of egotistical bigots?
Is the league rigged?
Share your thoughts.