Evil thug shot dead after biting off officer's finger
Ruthless villain shot dead.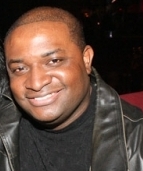 Blog King, Mass Appeal
BALTIMORE — A video has gone viral that shows a shirtless, unarmed black man gettin' blown to smithereens after he thwacked a police officer in his countenance before masticating the finger of another. The sanguinary ordeal transpired January 30th at a residence in Baltimore, Maryland. Police body cam footage shows 20-year-old Dyonta Quarles Jr. throwing punches at officers after they tried to place him in handcuffs. One of the cops discharged a stun gun but it had no effect. Seconds later, a scuffle broke out and Quarles ended up on the floor. That's when the recalcitrant negro sunk his teeth into Officer J. Ricci's hand, splashing blood all over the place. "He's biting my f*cking finger off," Ricci screamed as he wailed in pain. "Shoot that motherf*cker, goddamn it!" At least three gunshots can be heard. Quarles was pronounced dead at the scene.
None of this sh*t would've happened had police not responded to a domestic violence call.
Quarles' mom dialed 911 and told the dispatcher her son was actin' a mothaf*ckin' fool.
Officers were initially denied ingress so they kicked the door in.
The cop who had his finger manducated also suffered a traumatic brain injury.
Watch disturbing footage.
Share your thoughts.