Jussie Smollett gets jail sentence, snaps on judge
Jussie Smollett went off.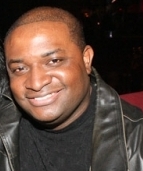 Blog King, Mass Appeal
CHICAGO — A viral video shows homosexual thespian Jussie Smollett going off in the courtroom after the judge sentenced his ass to 150 days in the slammer for his hate crime hoax. The "Empire" actor also received 30 months probation and must pay a $25,000 fine. Jussie initially declined an opportunity to address the court. But that changed the moment Cook County Judge James Linn handed down the sentence. "I am not suicidal, I am innocent" Jussie yelled as he was being approached by sheriff deputies. "Your honor, I respect you and I respect your decision, but I did not do this and I am not suicidal. If anything happens to me when I go in there, I did not do it to myself, and you must all know that!" Jussie is concerned he'll end up like Jeffrey Epstein who suffered an inexplicable hanging death while in federal custody.
"What Mr. Smollett was concerned about was, what if he turns up dead in protective custody?" Jussie's lead attorney Nenye Uche told reporters. "He doesn't want people to think he killed himself. I cannot blame him because I have sued a lot of jails for unexplained deaths." Social media reaction was fierce. One viewer wrote, "He's lost his mind. He believes his story. He needs help. Makes you wonder if he's telling the truth. He's a good actor." Another added, "Quit embarrassing yourself dude."
"Fearless" podcaster Jason Whitlock said Jussie deserved the sentence.
Do you agree?
Should Jussie serve time in an all-female detention center?
Watch the outburst.
Share your thoughts.