Black man attacks Asian customer at McDonald's
Hungry thug assaults Asian man.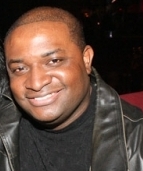 Blog King, Mass Appeal
MANHATTAN — Police officials in Manhattan, New York are investigating after a ravenous black dude beat the sh*t out of a 53-year-old Asian man at McDonald's. The unprovoked ass-whuppin' transpired early Monday morning while the victim was ordering breakfast from a self-serve kiosk. It was also captured on video. Surveillance footage shows the assailant thwacking the old man multiple times before robbing his ass. A corpulent Hispanic customer descried the pummeling but didn't intervene. He just stood and watched. Employees also refused to get involved. The victim suffered severe head trauma and other injuries. Social media reaction was fierce. One viewer wrote, "Asians need to start carrying mace, knives, guns, something to fight back. The imagery of Asians in NYC these days is that of soft, timid, and frankly, easy robbery victims." Another chimed in with, "The big dude just stood there and watched. I really hate humans."
A third viewer added, "All jokes aside. To All Negroes: What is wrong with y'all? Why do you behave violently? Is it genetics or something else is going on? Please, I mean no disrespect. Just trying to understand" to which a fourth viewer replied, "The same reason y'all rape, pillage, and colonize, throw your people in concentration camps, murder by the millions, invade countries and then act like you were there first, you know the sh*t y'all do. What's y'all excuse? Just trying to understand, no disrespect of course."
Police said the perpetrator purloined the victim's wallet and cellphone.
Watch the McBeatdown.
Share your thoughts.