Black Lives Matter execs purchased new mansion

BLM honchos livin' large.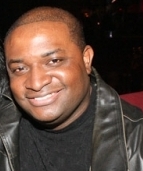 Blog King, Mass Appeal
LOS ANGELES — "Black Lives Matter" cornerstones Patrisse Cullors, Alicia Garza and Melina Abdullah are under fire for using charitable contributions to purchase a swanky new mansion in Southern California for a whopping $6 million. The all-cash transaction took place in October 2020 with funds donated to Black Lives Matter Global Network Foundation. An IRS probe was launched last June after the lesbian trio released a video that shows them sedentary at a table, sippin' champagne with the picturesque dwelling in the background. As they confabulated George Floyd's asphyxiation, the ladies must've forgot where they were. The video has since been deleted. The luxurious 6,500 square foot home contains six bedrooms, a swimming pool, multiple fireplaces, a soundstage, a guest house and a parking lot that accommodates up to 20 vehicles.
Patrisse, who resigned as executive director in May amid opprobrium over purchasing three homes in Los Angeles, said there's nothing to see here. It's her contention conservatives are on a witch-hunt. "It's because we're powerful, because we are winning," Patrisse explained. "It's because we are threatening the establishment, we're threatening white supremacy." When pressed for elucidation, a spokesperson for Black Lives Matter referred to the residence as a "campus" for abolitionists to conduct business.
Black Lives Matter generated $90 million off of Floyd's death.
Civil rights attorney Leo Terrell said African Americans are being exploited.
Do you agree with him?
Are mansions necessary?
Share your thoughts.