Elon Musk bought Twitter, purchase was $44 billion
Elon Musk owns Twitter.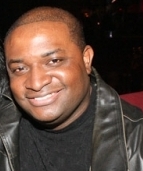 Blog King, Mass Appeal
LOS ANGELES — Tesla CEO Elon Musk bought Twitter on Monday for a whopping $44 billion in cash and he didn't need a payday loan. Yep, the richest man in the world owns the 16-year-old social media platform populated by millions of users. Twitter shares increased 5.7% shortly after the purchase to finish at $51.70. Dogecoin jumped more than 17%. Elon, 50, is a self-proclaimed free speech absolutist. So you can expect less censorship and an edit button coupled with the reinstatement of proscribed individuals like quondam President Donald Trump. "Free speech is the bedrock of a functioning democracy," the SpaceX honcho said in a statement. "And Twitter is the digital town square where matters vital to the future of humanity are debated." Elon is still busy manufacturing Neuralink implants to put inside your encephalon.
So it makes you wonder why he's interested in Twitter proprietorship.
Will he use the platform to advertise Tesla products?
Social media reaction was mostly blasé. One person wrote, "Elon vs. Zuckerberg: Battle for the Metaverse." Another chimed in with, "So Elon Musk buys Twitter for $44 Billion. Did he not realize he could of downloaded it for free on the App Store?" A third person added, "Free speech cost $44 billion dollars." Jason Whitlock, host of "Fearless," said Elon's purchase is bad news for Woke America.
Civil rights activist Shaun King said, "At its root, Elon Musk wanting to purchase Twitter is not about left vs right. It's about white power. The man was raised in Apartheid by a white nationalist. He's upset that Twitter won't allow white nationalists to target/harass people. That's his definition of free speech."
Twitter is now privately owned which means it's probably time to liquidate stocks.
Are you in favor of Elon's acquisition?
Do you sense a cryptocurrency agenda?
Share your thoughts.