Kevin Spacey facing four counts of sexual assault
Kevin Spacey charged again.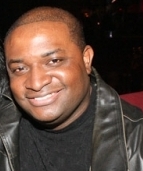 Blog King, Mass Appeal
LONDON — The only certainties in life are death, taxes and Kevin Spacey gettin' charged with sexual assault. The "House of Cards" thespian was slapped with a quartet of allegations from three men in the UK. Two of the alleged incidents transpired in London in 2005 and another went down in 2008. The fourth occurred in Gloucestershire in 2013. The complainants were young at the time. Now they're in their 30s and 40s. Kevin is still in America but British prosecutors are seeking extradition so they can throw his homosexual ass in jail. "The CPS has authorized criminal charges against Kevin Spacey, 62, for four counts of sexual assault against three men," the U.K.'s Crown Prosecution Service (CPS) wrote in a statement. "The CPS has also authorized one charge of causing a person to engage in penetrative sexual activity without consent. The authority to charge follows a review of the evidence gathered by the Metropolitan Police in its investigation. The Crown Prosecution Service reminds all concerned that criminal proceedings against Mr. Spacey are active and that he has the right to a fair trial."
Kevin was accused of something homogeneous in the United States. But charges were dropped. In 2017, actor Anthony Rapp claimed Kevin tried to f*ck him at a soirée when he was 14 years old. "He picked me up like a groom picks up the bride over the threshold, and then he lays down on top of me," Anthony recounted. "He was trying to seduce me. I don't know if I would have used that language. But I was aware that he was trying to get with me sexually."
After that, twenty more accusers stepped forward alleging concupiscent behavior from Kevin.
Does he belong behind bars?
Should Kevin be registered as a sex offender?
Share your thoughts.