Salvador Ramos murdered nineteen kids & two adults
Nearly two dozen killed.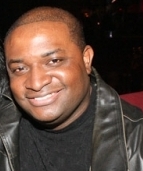 Blog King, Mass Appeal
UVALDE, Texas — Salvador Ramos, 18, was blown to smithereens after he murdered 19 kids and 2 adults Tuesday afternoon at Robb Elementary in Uvalde, Texas. At least 17 more were injured. Ramos opened fire after abandoning his vehicle. He lost his life during a shootout with police. Ramos' mother, Adriana Reyes, told reporters, "My son wasn't a violent person. I'm surprised by what he did. I pray for those families. I'm praying for all of those innocent children. Yes, I am. They (the children) had no part in this. I had a good relationship with him. He kept to himself; he didn't have many friends." Ramos shot his grandmother too. He didn't give a damn. Prior to the massacre, Ramos posted messages on social media hinting his evil stratagem. "Wait Till Tomorrow," he wrote before adding, "Kids Be Scared." He also shared photos of two assault rifles and a high-capacity magazine. Damn. Social media reaction was unforgiving. One person wrote, "What a demented, poor excuse of a human being this killer is. They say he was bullied in high school. Go after the person that bullied you. Why kill innocent kids that's got nothing to do with your demented life?" Another person added, "I know this will not bring those kids back but I am glad the cops wasted him, and I hope he burns in hell for all eternity."
Ramos spent $5,000 on two AR-15 semi-automatic rifles and 375 rounds of ammunition.
Who gave him the money?
Do you suspect something fishy?
Watch disturbing footage.
Share your thoughts.