Bill Russell and Vin Scully deceased, both legendary

Vin & Bill kicked the bucket.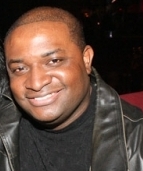 Blog King, Mass Appeal
LOS ANGELES — First Bill Russell. Now this. Legendary sportscaster Vin Scully, who's so old he covered Jackie Robinson and Hank Aaron, kicked the bucket Tuesday night. The venerable announcer damn near lived a century. He was 94. Vin was an employee of the Brooklyn/Los Angeles Dodgers for 67 years which means he started calling baseball games in the '50s. Damn. The Hall of Famer was found dead inside his Hidden Hills mansion. Vin died of natural causes. "We have lost an icon," said Dodgers president and CEO Stan Kasten in a statement. "Vin Scully was one of the greatest voices in all of sports. He was a giant of a man, not only as a broadcaster, but as a humanitarian. He loved people. He loved life. He loved baseball and the Dodgers. And he loved his family. His voice will always be heard and etched in all of our minds forever. I know he was looking forward to joining the love of his life, Sandi. Our thoughts and prayers go out to his family during this very difficult time. Vin will be truly missed."
Civil rights activist Bill Russell, an 11-time NBA champion with the Boston Celtics, also kicked the bucket. He died Sunday at the age of 88. The Hall of Famer, deemed Wilt Chamberlain's biggest rival, passed away "peacefully" with his wife — Jeannine — by his side. Bill's family released this statement: "But for all the winning, Bill's understanding of the struggle is what illuminated his life. From boycotting a 1961 exhibition game to unmask too-long-tolerated discrimination, to leading Mississippi's first integrated basketball camp in the combustible wake of Medgar [Evers'] assassination, to decades of activism ultimately recognized by his receipt of the Presidential Medal of Freedom … Bill called out injustice with an unforgiving candor that he intended would disrupt the status quo, and with a powerful example that, though never his humble intention, will forever inspire teamwork, selflessness and thoughtful change."
Vin was born November 29, 1927 in the Bronx.
Bill egressed his mama's womb February 12, 1934, in West Monroe, Louisiana.
Both are gone but not forgotten.
Share your thoughts.