Tranny cheerleader chokes female teammate in Texas
Tranny cheerleader goes nuts.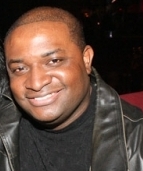 Blog King, Mass Appeal
RANGER, Texas — Averie Chanel Medlock, a transgender cheerleader, received a criminal citation from police after he nearly asphyxiated a female team member with his man strength. The attack transpired around 1 a.m. on July 23rd during cheerleader camp at Ranger Community College in Texas. According to police reports, Averie choked the 17-year-old girl when she called him a man. The transphobic victim, Karleigh Jones, was so terrified she locked herself in a room and called her parents. Averie then told her, "Why did you call me a man? Come outside and Man Up! Watch your back. Don't f*ck with me!" See, that's why trannies should be proscribed from competing in women's athletics. Underneath all that mascara and hair weave, they're still dudes. An assault was inevitable. Averie (né Dmontrey Duvall Satchell) was also jettisoned from the squad. Her cheerleading days are over.
"Well guys I'm officially retired as a cheerleader," Averie, 25, wrote on Facebook.
"A girl on the team was being very disrespectful and told me I am a MAN with a PENIS and that [guys] should not be on the team. I stood up for myself and she called her mom and dad because she was scared because I [stood] up for myself. Her father said 'she still has testosterone and a penis and I will kill anyone who comes after my daughter.'"
Averie has facial hair and he's much bigger and stronger than any of the girls.
He also walks around the girls locker-room with his phallus hangin' out.
What's sad is if Averie identified as a man he'd be in jail and we'd be calling him a woman beater.
Is it time to separate chicks with dicks from biological women?
Share your thoughts.