Fearless: CDC says COVID vaccine totally ineffective
CDC says vaccine ineffective.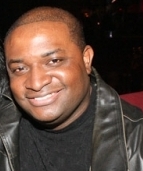 Blog King, Mass Appeal
NASHVILLE — On episode 274 of Jason Whitlock's "Fearless" podcast, Blaze TV host Steve Deace confabulated the CDC's assertion that the COVID vaccine is completely ineffective against coronavirus. Recent studies also show China's mRNA panacea is potentially hazardous to our health. So why are people still being coerced to take it? "We know from numerous studies that these spike proteins produced by these vaccines love to hang out in the ovaries and the testes," Deace said. "That's why we've got studies showing 42 percent of women are having menstrual irregularities; including post-menopausal bleeding. We've got studies showing sperm motility decreases for up to 6 months after being fully vaccinated. And then, of course, there are the cardiac issues." Whitlock and quondam NFL receiver T.J. Moe then went on to say ESPN owes Kyrie Irving, Aaron Rodgers and Cole Beasley an apology for lambasting their decision to not get vaccinated.
If you recall, NBA pundit Stephen A. Smith called Irving "stupid" for eschewing the jab. Ditto for NFL analyst Ryan Clark who labeled Rodgers "entitled" and "self-centered" for politely declining. Not sure why. Many doctors and nurses still won't get injected. Not to mention, during an appearance on Fox News, former White House Coronavirus Response Coordinator Deborah Birx said she and her staff knew the vaccine wouldn't work.
Yet, Americans were issued mandates from government officials and employers to get inoculated anyway.
Do you agree with Whitlock and Co?
Should unvaccinated people receive a public apology?
Watch the explosive podcast.
Share your thoughts.