Chiefs legend Len Dawson deceased at the age of 87

Chiefs legend Dawson dead.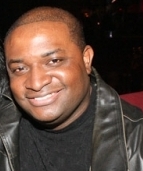 Blog King, Mass Appeal
KANSAS CITY — Len Dawson, who led our Kansas City Chiefs to three AFC title games and a Super Bowl victory in 1970, has migrated to that big gridiron in the sky. The pro football legend kicked the bucket early Wednesday morning after spending two weeks in hospice care. He was 87. "With wife Linda at his side, it is with much sadness that we inform you of the passing of our beloved Len Dawson," the family said in a statement to KMBC Channel 9 where Dawson worked as a sports broadcaster. "He was a wonderful husband, father, brother and friend. Len was always grateful and many times overwhelmed by the countless bonds he made during his football and broadcast careers. He loved Kansas City and no matter where his travels took him, he could not wait to return home." Chiefs Chairman and CEO Clark Hunt was devastated when he heard the news. "Len Dawson is synonymous with the Kansas City Chiefs," he said in a statement. "Len embraced and came to embody Kansas City and the people that call it home. You would be hard-pressed to find a player who had a bigger impact in shaping the organization as we know it today than Len Dawson did. I admired Len my entire life — first as a Hall of Fame player on the field, and later as he transitioned into a successful broadcasting career. Throughout his remarkable career, Len made it a priority to give back to the community that he loved. The franchise has lost a true legend. Our thoughts and prayers go out to Linda and his family."
Dawson spent the first 5 years of his 19-season pro career warming the bench for the Pittsburgh Steelers and Cleveland Browns. But when he signed with the AFL's Dallas Texans (who eventually became the Kansas City Chiefs) in 1962, all hell broke loose. Dawson led the AFL in completion percentage (61.0) that same year in earning 'Player of the Year' accolades while carrying the franchise to the league title. Dawson's coach, Hank Stram, called him "the most accurate passer in pro football."
Dawson, quondam host of "Inside the NFL," was enshrined into the Pro Football Hall of Fame in 1987.
He's gone but not forgotten.
Share your thoughts.