Joe Biden: 'To prepare for hurricane, get vaccinated'
Biden pushing hurricane vaccine.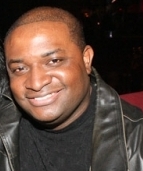 Blog King, Mass Appeal
WASHINGTON — A viral video shows President Joe Biden telling Florida residents the best way to prepare for a hurricane is to get vaccinated. And he said it with a straight face. "A vital part of preparing for hurricane season is to get vaccinated now," Biden proclaimed while reading a teleprompter during a FEMA briefing. "Everything is more complicated if you're not vaccinated and a hurricane or a natural disaster hits." If you recall, just a few days ago, Biden told Americans the COVID pandemic is over. Yet, he's still pushing the vaccine. Sleepy Joe has dementia so he probably forgot what he said. Social media reaction was hilarious. One viewer wrote, "Get the vaccine, you may still get hit by the hurricane but it wont be as serious." Another chimed in with, "He just said the pandemic is over." A third observer added, "Get vaccinated against becoming a Democrat," to which another person replied, "Please remove this CLOWN 🤡. GET YOUR HURRICANE VACCINE NOW."
Dr. Aseem Malhotra, who once promoted the vaccine, is calling for it to be suspended.
Watch Biden and Dr. Aseem address the public.
Share your thoughts.