Mr. Gates wants the world ingesting synthetic maize

Bill Gates makin' fake food.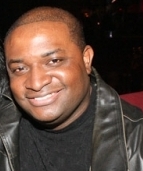 Blog King, Mass Appeal
SEATTLE — Microsoft honcho Bill Gates is under fire after he released a cringy TV commercial promoting synthetic maize. Bon Appétit! He even lip-synched a kid's song. The 66-year-old billionaire — who owns roughly 269,000 acres of U.S. farmland — claims his "magic seeds" will kill two birds with one stone by triggering the cessation of world hunger and climate change. Like he did with the COVID vaccine, Gates is using Africa as his guinea pig. But eventually he'll ship his fake corn to a grocery store near you. "Temperature keeps going up….there is no way, without innovation, to come even close to feeding Africa," he wrote in the Goalkeepers Report. "I mean, it just doesn't work." Gates said there's also pecuniary advantages to ingesting genetically modified organisms. "When researchers in Kenya compared plots of this new maize, which they called 'DroughtTEGO®,' with the old one, they saw the DroughtTEGO farms were producing an average of 66 percent more grain per acre," he wrote.
"That harvest is enough to feed a family of six for an entire year, and the family would still have so much surplus maize that they could sell it for about $880, equivalent to five months of income for the average Kenyan. In fact, many farmers could finally afford to send their kids to school or build new homes once they switched to DroughtTEGO."
Social media reaction was venomous.
One viewer wrote, "WHAT THE F*CK? THIS GUY IS GOING TO MAKE THE WORLD COMPLETELY SICK WITH HIS JABS AND HIS F*CKING GMO CORN… AND I GUESS WE LIKE TO TAKE IT IN THE ASS????"
Another added, "GMO corn is designed to sterilize you. It's spermicidal."
Are you cool with devouring cancerous "frankenfoods" if it'll help eliminate a famine?
Can Gates be trusted?
Watch the creepy commercial.
Share your thoughts.