Marvel's Pfizer Superhero targeting non-vaxxed kids
Pfizer Man draws criticism.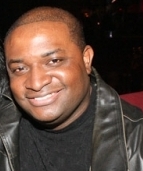 Blog King, Mass Appeal
HOLLYWOOD — Look up in the sky. It's a bird. It's a plane. It's… Pfizer Man? Yessir, executives with Marvel Comics just unveiled their new Avengers character just in time for Halloween and his name is Pfizer Man. But in order for him to come to the rescue, it's imperative you save yourself first by getting inoculated with the COVID vaccine — an experimental panacea funded and manufactured by Microsoft's Bill Gates. Conversely… if you don't get the jab, Pfizer Man wants nothin' to do with you. As a matter of fact, he'll remain sedentary as Pookie & Ray Ray beats your ass. Renowned immunologist Dr. Anthony Fauci helped fabricate the pseudo hero. "We are proud to work with Marvel, which is so firmly entrenched in global culture and entertainment, to help remind people of the actions they can each take to help protect themselves, similarly to how the Avengers protect their community," Pfizer said in a statement published by Fierce Pharma Marketing.
Social media reaction was fierce. One fan wrote, "Dr. Fauci, a real life supervillain." Another chimed in with, "I wonder how much Marvel got paid for this advertisement?" A third person added, "Marvel Zombies Prequel. Get your jab before Halloween and become a Zombie Avenger" to which another fan replied, "So I guess Marvel & Pfizer will be coming out with Captain Viagra in the near future." 
Right now, Pfizer Man can be found in comic books only.
But it won't be long before he hits the big screen.
Will you join Pfizer Man in the war against COVID?
Are anti-vaxxers his kryptonite?
Share your thoughts.