Politician shares sex tape hoping it generates votes
Itkis pulled a Kardashian.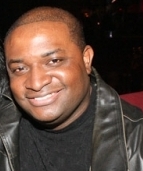 Blog King, Mass Appeal
NEW YORK — Mike Itkis, a third-party liberal candidate in New York's 12th District who's running for U.S. Congress, set the Internet ablaze the other day when he released his own sex tape (à la Kim Kardashian) to win votes. You can't make this stuff up. The 13-minute Pornhub video, titled "Bucket List Bonanza," shows Magic Mike masticating the vulva of porn star Nicole Sage before thrusting his phallus in and out with no condom. The depilated politician even had Nicole moaning and gobbling like a turkey as she held that voluptuous derrière steady with her heels up. Can't lie, the tape is kinda disappointing; mainly because Magic Mike f*cks like a Republican and Nicole — although beddable — is way too wholesome. Video vixens should be feral and feisty. Social media reaction was vicious. One viewer wrote, "Is this guy on drugs? A sex tape for his campaign? Really?"
Another chimed in with, "Boring and looks like two raw, uncooked chickens smashing."
A third observer added, "This man obviously has issues. He must have a sex addiction and soon he'll be using New York tax money to pay for his porn addiction. 🙄 Our country is falling apart. Sad. 😔"
Magic Mike — a quondam U.S. Army Reserve — swore if he wins, he'll bring a "sex positive" approach to politics. The Manhattan congressional candidate will also decriminalize prostitution, cease government participation in all things conjugal, and annihilate the notion that copulation should be between a man and woman. So it won't be long before you can legally remunerate a hooker and/or hit it doggystyle with the family beagle. Magic Mike said the purpose of the X-rated video is "to bring awareness to many unresolved issues regarding sexual behavior in our society."
Does Magic Mike have your vote?
Will you jack off to his sex tape to show support?
Watch Magic Mike explain his X-rated campaign ad.
Share your thoughts.