'Migos' rapper Takeoff was fatally shot in bowling alley
Migos star shot dead.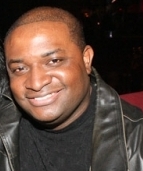 Blog King, Mass Appeal
HOUSTON — The adventures of Pookie & Ray Ray continues. Law enforcement officials in Houston, Texas are investigating after Migos rapper Takeoff was shot dead early Tuesday morning at a damn bowling alley. He was only 28. The accident transpired around 2:30 a.m. at "810 Billiards & Bowling." Police said Takeoff and Quavo were busy shootin' dice when a donnybrook ensued over $7,000. That's when Pookie & Ray Ray pulled out a gat and opened fire — striking Takeoff in the head with a stray bullet. He was pronounced dead at the scene. Two other people were also shot. Quavo wasn't harmed. TMZ released video footage that shows Takeoff's retinue attempting to elevate his body before laying him back down. Quavo then screamed for help. Social media reaction was melancholic. Actress Keke Palmer wrote, "This is horrible. From the tragedy of the death to the tragedy of there being a video of it online. It's all just tragic and I am so sorry to his whole family and all he touched. Really terrible." Rapper Ja Rule chimed in with, "Rip Takeoff… this sh*t has to STOP… sending love to friends and family."
R&B singer Kelly Rowland added, "Keeping his family in my prayers!! There are no words…"
Takeoff (né Kirsnik Khari Ball) was the youngest member of the hip-hop trio.
Quavo, 31, is his uncle and Offset, 30, is his cousin.
Watch disturbing footage of the shooting and listen to police dispatch.
Share your thoughts.