Murder suspect starts big courtroom brawl, 4 busted
Courtroom brawl in Kentucky.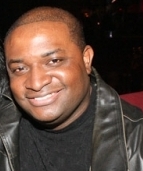 Blog King, Mass Appeal
LOUISVILLE — A viral video shows a massive courtroom brawl that resulted in multiple arrests. The donnybrook transpired last Friday at Jefferson County District Court during a preliminary murder hearing in Louisville, Kentucky. All hell broke loose when defendant Paul Wade mocked the victim's family as deputies escorted his black ass back to jail. "Yes ma'am, alright, thank you," a handcuffed Wade told Jefferson County Judge Anne Haynie as he sauntered towards the exit. Then he glanced to his left and called one of the family members a "bitch." A bout of fisticuffs quickly ensued. Deputies pepper-sprayed two family members in the hallway and arrested four total. Monnetra Cain, Joshua Smith, Isaiah Smith, and Joshua Whetstone were charged with several misdemeanor counts of disorderly conduct and obstructing government operations.
What's sad is Judge Haynie was mentoring an 8th grade student at the time. "I had an eighth-grader who was shadowing me," she told reporters. "She wants to be a judge." Social media reaction was priceless. One viewer wrote, "I bet he won't say nothing else in court again. 😆" Another added, "An 8th grader shadowing a murder case….WHATTTT? You can tell the judge seems ready to retire."
Wade, a 31-year-old gangsta, murdered Edward Lamont Smith, 26, and Alexis McCrary, 25, last month.
Because she had no control over the courtroom, Judge Haynie plans to hire more deputies next time.
Ya think?
Watch the melee.
Share your thoughts.