Beautiful real estate agent fatally shot on New Year's

Real estate agent was set up.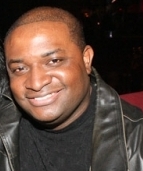 Blog King, Mass Appeal
MINNEAPOLIS — The adventures of Pookie & Ray Ray continue. A fourth and fifth malefactor will spend the rest of their miserable lives behind bars for the shooting death of Minneapolis real estate agent Monique Baugh. The femicide transpired on New Year's Eve 2019. Baugh, a 28-year-old mother of two, was kidnapped and tortured. Her baby daddy, Jon Mitchell-Momoh, was also shot. But the drug-dealing rapper survived the premeditated attack that involved a quintet of bloodthirsty assailants. According to the Hennepin County Attorney's Office, 37-year-old Lyndon Wiggins was recently convicted by a jury of aiding and abetting first-degree murder and kidnapping. He was sentenced to life without parole. Shante Davis, 40, was slapped with a homogeneous conviction as an accomplice. Cedric Berry, 43, and Berry Davis, 43 were convicted in June 2021 of aiding and abetting first-degree murder and kidnapping. Both were sentenced to life without parole.
Elsa Segura, 30, was convicted in September 2021 of aiding and abetting first-degree murder and kidnapping.
She also received a life sentence without parole.
Prosecutors said Berry and B. Davis, with assistance from Wiggins and S. Davis, lured Baugh to a bogus house showing that was set up by Segura around 3 p.m. on December 31, 2019. That's when Baugh was abducted and hauled away in a U-Haul truck. Investigators later found her cadaver in a nearby alley riddled with gunshot wounds. Baugh was shot in the face and her wrists were bound by duct tape. Moments later, a masked man invaded Mitchell-Momoh's home and shot his ass multiple times in front of his 2 daughters.
"It has been two and a half years since this sinister plot was implemented, tragically ending the life of Ms. Baugh, and injuring her boyfriend," Hennepin County Attorney Mike Freeman said in a statement. "For the victim's family, friends and loved ones, our sincere thoughts go out to each and every person impacted by this tragedy."
Scuttlebutt has it, Mitchell-Momoh had a drug rivalry with Berry.
Bloodshed didn't occur until after Mitchell-Momoh started "flaunting his cash on social media."
Now people are blaming him for Baugh's murder.
"They've got me looking like a monster," Mitchell-Momoh told reporters.
"I've never seen that Cedric dude in my life. I don't know him. … I really want to clear the air. It's like I murdered her. This has really hurt my heart."
Baugh, a prepossessing black chick, was a sales associate with Kris Lindahl Real Estate.
So it makes you wonder why she cohabitated with a gang-bangin' street pharmacist.
Watch the sad report.
Share your thoughts.