Palmer Luckey's new virtual reality headset kills gamers

Palmer Luckey catching hell.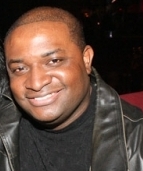 Blog King, Mass Appeal
ATHERTON — Palmer Luckey, the Donald Trump funder who sold his virtual reality start up to Facebook for $2 billion, is under fire after he developed a brain-exploding headset that murders the wearer if he or she dies while playing video games. It's an old trope in a lot of nonsensical Sci-Fi films: fail in the virtual sphere, you PERISH in the physical world (à la The Matrix). The headset is called Oculus Rift and it can be used on a PC. This reminds me of season 5, episode 1 of the Sci-Fi Netflix series "Black Mirror" where Anthony Mackie's character enjoyed gay copulation with another video gamer via virtual reality. Luckey is the founder/proprietor of Oculus and his métier is influenced by Japan's Sword Art Online franchise that provides a VR updated version of popular novels made famous by Koushun Takami's "Battle Royale" and Stephen King's "The Running Man."
In Reki Kawahara's "Sword Art Online," legions of virtual reality gamers are confined inside a death match that can only be vamoosed by surviving 100 dungeon levels. When gamers die in the game, their headsets explode — killing 'em in real life. So, how is that possible? Well, each gadget houses a trifecta of incendiary charges that detonate upon a gamer's quietus.
The headset isn't mass-produced nor is it publicly salable.
"At this point, it is just a piece of office art, a thought-provoking reminder of unexplored avenues in game design," Luckey explained.
"It is also, as far as I know, the first non-fiction example of a VR device that can actually kill the user. It won't be the last."
Concocting apparatuses is nothin' new to Luckey.
The 30-year-old billionaire made a bunch of drone-killing robots a few years ago.
If given the chance, will you purchase Luckey's headset and risk your life?
Is this a form of suicide?
Share your thoughts.