China and Russia pissed at United States, Biden reacts

China & Russia pissed at America.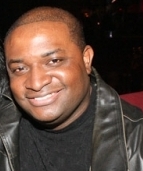 Blog King, Mass Appeal
BEIJING — Roughly 48 hours after he threatened to blow us Americans to smithereens, China President Xi Jinping held a conclave with U.S. President Joe Biden at Monday's G20 Summit to smooth sh*t over. Jinping spent Veterans Day telling military officers to prepare for war. Then he released video footage of Chinese airmen flaunting their Chengdu J-20 Fighter Jets as a threat to the United States. Rather than call Jinping's bluff, Biden chose to hold hands and sing Kum Ba Yah. "I absolutely believe there need not be a new Cold War," Biden told reporters. "I made it clear that we want to see cross-strait issues peacefully resolved… so it never has to come to that. And I'm convinced that he understood exactly what I was saying. I understood what he was saying." Right now, several countries are suffering from a paucity of sustenance coupled with a dearth of natural resources. Thank God, Biden said America ain't one of 'em. "Look, I think the United States is better prepared than any country in the world economically and politically, to deal with the changing circumstances around the world," he explained.
In addition to China, there's a faction of Europeans who are equally pissed at America. Not sure if you heard but Russian protesters held a rally Saturday afternoon imploring President Vladimir Putin to launch nuclear missiles at the United States. "Strike the decision-making centers," said a man leading the crowd chant. "On Washington! A flight task for the Sarmat missile. On Washington! Sarmat, strike the enemy's cities. On Washington!… U.S.A. is the enemy! We will go to heaven as martyrs. They will simply croak."
Are you satisfied with Biden's stance on foreign policy?
Is it time to prepare for a nuclear war?
Watch Biden and Jinping kiss and make up.
Share your thoughts.