Gunman kills three Virginia football players on the bus

Three UVA players murdered.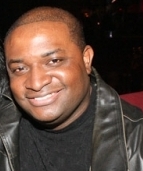 Blog King, Mass Appeal
CHARLOTTESVILLE — Christopher Darnell Jones Jr. was thrown in the slammer after he killed three University of Virginia football players during a field trip. The trigger-happy negro also gunned down two other classmates who somehow survived. The massacre transpired November 13th in front of two dozen students and a professor on a team charter bus. The group had just traveled to a theater in Washington, D.C. to descry a play that was supposed to be a "bonding experience" towards the semester's cessation. But, in a tragic turn of events, Chris let his gat explode. The deceased victims are: Lavel Davis, Devin Chandler (who was shot while he was asleep) and D'Sean Perry. The wounded survivors are football player Michael Hollins Jr. and sophomore classmate Marlee Morgan. Ryan Lynch, a 19-year-old pre-med student, recalled Chris' final bizarre words hurled at the slain athletes.
"Chris got up and pushed Lavel [Davis]. And then after he pushed him, he was like, 'You guys are always messing with me,' He said something weird like that," Ryan told reporters. "But it was very bizarre because they didn't talk to him the whole trip. We thought he was going to shoot everyone on the bus at that point." Chris — a quondam football player — was arrested and charged with 3 counts of second-degree murder, 3 counts of using a handgun in the commission of a felony and 2 counts of malicious wounding.
Chris' father told reporters his son was "real paranoid about something" but wouldn't tell him everything.
Do you think there's some bullying and/or hazing going on?
Did CTE play a factor?
Share your thoughts.