'Wild 'n Out' superstar Nick Cannon welcomes 12th kid
Nick welcomes Baby No. 12.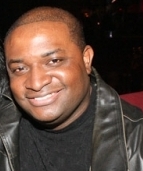 Blog King, Mass Appeal
LOS ANGELES — To call Nick Cannon a sperm donor would be a vast understatement. That's because the "Wild 'n Out" emcee just welcomed Baby No. 12 to the world and… it's a girl! Her name is Halo Marie Cannon. Nick's baby mama, Alyssa Scott, achieved accouchement on December 14th. But she didn't break the news until Thursday. "I will remember the sound of Nick's voice saying 'it's a girl' and the look of everything we've been through flash across his face," Alyssa wrote on Instagram. "I will remember the sound of her crying out with her first breath and feeling her heartbeat against mine. My sweet girl, I got my surprise!! We love you Halo Marie Cannon!" Social media reaction was venomous. One reader wrote, "I think it's time for him to stop. Just because you have babies doesn't make you a father." Another chimed in with, "His New Year's resolution should involve getting a vasectomy." A third person added, "She did this for that upcoming child support payment so she'll never have to work again."
If you recall, Nick and Alyssa had a baby boy together named Zen who died from brain cancer last year at 5 months old. Mom paid tribute following parturition with his kid sister. "Zen is in every breath I take," Alyssa wrote. "I know his spirit was with us in the room that morning. I know he is watching down on us. He shows me signs everyday. I will hold onto this memory forever."
Damn, Nick got a dozen kids and he ain't married.
You'd think he'd be tired of changing diapers by now.
Not to mention he has lupus.
Should Nick be sterilized?
Watch him celebrate the birth of No. 12.
Share your thoughts.