M.I.A. saw vision of Christ
M.I.A. & Candace talk Jesus.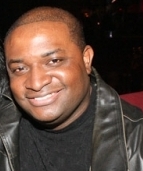 Blog King, Mass Appeal
LONDON — "Paper Planes" rapper M.I.A. (né Mathangi "Maya" Arulpragasam) had a bunch of fans until she accepted Jesus Christ as her lord and savior. Now they want nothin' to do with her bible-reading ass. They prefer she worship Satan. "The fact that the biggest backlash in my career and life I'm facing after saying 'Jesus is real' is such a revelation to me," M.I.A. tweeted. "People who control these apps rather me be a bad girl, than a good one." The 47-year-old lyricist ruffled feathers when she told conservative swirler Candace Owens she became a "Born Again Christian" after experiencing a supernatural encounter. That's when M.I.A. descried a "vision of Jesus Christ" that "turned her world upside down." She's been the target of vitriol ever since. "Basically, all of my fans might turn against me because they are all progressives who hate people that believe in Jesus Christ in this country," she told Apple Music's Zane Lowe in a separate interview. "Even if it costs me my career, I won't lie. I will tell the truth, and I will tell you what's on my mind and my heart. If I'm coming back now saying 'Jesus is real,' there's a point."
Born in England and raised via Hindu, M.I.A. grew up thinking Jesus was a "silly story." But, thanks to her newfound faith, that's no longer the case. "I think the only clear thing I can say is that even when I had no belief in Jesus Christ and Christianity, and even when I was 100 percent comfortable in Hinduism, it was a Christian God that turned up to save me," she recounted.
"And I think there is truth in that."
Still no word on if she descried a black Jesus or a white one.
Share your thoughts.