Bills' Hamlin collapsed on gridiron, fake heart attack?

Bills safety had fake heart attack?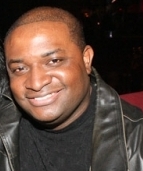 Blog King, Mass Appeal
CINCINNATI — The NFL world came to a screeching halt on "Monday Night Football" when Buffalo Bills safety Damar Hamlin fell on his butt after making a routine tackle against the Cincinnati Bengals. The unusual incident transpired in the first quarter at Paycor Stadium. Hamlin hit receiver Tee Higgins, stood up, then fell safely on his ass before laying motionless. Team doctors rushed to Hamlin's aid and claimed to administer CPR for 9 minutes. Why not 10 minutes? Because 3 times 3 equals 9. The key number is 3. More on that in a moment. But we couldn't see CRP performed because Buffalo players huddled around Hamlin like they were hiding something. Hamlin was subsequently given oxygen and transported to the hospital via ambulance. Turns out — Hamlin, 24, suffered Commotio Cordis (Cardiac Arrest). But was it real? Moments later, the refs tried to reconvene. Both teams were given 5 minutes to warm up but Bills coach Sean McDermott wouldn't let his players continue.
Instead, they pretended to cry and hug each other like sissies despite not knowing the severity of Hamlin's injury. Then they took a knee and encircled Hamlin in masonic fashion. The game was eventually postponed. Look, scary injuries happen all the time in pro football because it's a gladiator sport. It's also just as perilous as boxing and mixed martial arts. That's why tackle football is probably inappropriate for women and children — demographics the NFL markets to out of avarice.
Again, horrifying incidents are commonplace on the gridiron. Earlier this season, Miami Dolphins quarterback Tua Tagovailoa hit his head on the turf at Paycor Stadium in prime time and suffered a nasty concussion that rendered him temporarily handicapped. You could see Tua spazzing out on the field before he was transported to the hospital. Looked way worse than Hamlin's injury.
Yet, Dolphins head coach Mike McDaniel inserted Tua's backup and continued the game.
The Bills and Bengals should've done the same.
Postponement could only delay the inevitable.
What happens if a homogeneous ordeal occurs when play resumes?
Will players refuse to take the field again?
Barring inclement weather and/or death, games must continue.
Not being insensitive. Just telling it like it is.
If you and I suffer a heart attack on the job, business will go on and we don't have the benefit of an on-site medical team.
"Undisputed" host Skip Bayless took a savage beating online when he tweeted, "No doubt the NFL is considering postponing the rest of this game — but how? This late in the season, a game of this magnitude is crucial to the regular season outcome… which suddenly seems so irrelevant." Skip is right. The show must go on because there's simply no way to prevent devastating injuries in football.
Through the years we've witnessed players suffer paralysis. We've seen 'em get concussed. We see players carted off the field with torn ligaments and broken bones every week. Many suffer punctured lungs and lacerated kidneys. Players are aware of the risks when they sign their rookie indentures. Either the show goes on or it's time to close the curtain.
Seriously… the question we should be asking is, "Should the NFL shut down?" After all, the league hasn't been the same since crawling in bed with Vegas oddsmakers. Fans have grown weary of corrupt officiating, point-shaving, big pharma ads and ultimate reception footballs. Many have sold their season tickets. Others are changing the channel. At the behest of pro football lawyers, the NFL implemented a bunch of nonsensical rules to lessen injuries. Yet, players are still gettin' hurt and the product sucks.
This is not your grandfather's NFL. The sport has been castrated and, in many aspects, feminized. It's not a man's game anymore. Not even close. The league has already lost nearly $1 billion in concussion lawsuits. If this keeps up, millions more will be indemnified. Hate to say it, but it might be time to deep-six the NFL or, at the very least, convert it to flag football.
Upon further review, it appears Hamlin's mystery was scripted and it has everything to do with numbers 3, 6, 9.
Hamlin's GoFundMe account has accumulated more than $9 million.
During the team's midfield orison, Bills cornerback Siran Neal was the only player standing while everyone else kneeled.
Neal's number is 33.
Hamlin's number is 3.
Bills quarterback Josh Allen threw for 33 yards when the game was suspended.
Hamlin's injury took place near the 33 yard line.
Jesus died at 33 years old.
Hamlin was born in March, the 3rd month of the year.
We're also in the year 2023.
The numbers 3, 6, 9 comprise freemason numerology.
So if you multiply three times three, you get nine.
If you multiply three times two, you get six.
And if you calculate six hundred threescore, you get 666.
See the symbolism?
Watch the controversial video.
Share your thoughts.