Cousin of BLM co-founder electrocuted by white cop

White cop kills black teacher.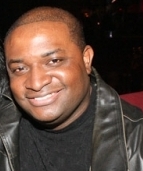 Blog King, Mass Appeal
LOS ANGELES — Uh-oh! Here we go again. The Los Angeles Police Department is under fire after a white cop electrocuted an unarmed black man in broad daylight. The victim is Keenan Anderson, a 31-year-old English teacher and father. He's also the cousin of "Black Lives Matter" co-founder Patrisse Cullors whose motto is "defund police." The George Floyd re-enactment transpired January 3rd. It was also captured on video. Police body cam footage shows a fraternity of cops manhandling Keenan who was just involved in a car accident. The arresting officer had his elbow on Keenan's neck as he was sprawled across the pavement. As multiple cops held him down, Keenan yelled, "They're trying to George Floyd me!" After giving multiple warnings to stop resisting arrest, one of the officers pulled out his taser and zapped Keenan for 30 seconds.
Then he paused and zapped his ass some more.
"Stop resisting," the cop said.
Keenan was transported to the hospital where he died from cardiac arrest.
"My cousin was asking for help, and he didn't receive it," Patrisse, 39, told reporters. "He was killed. Nobody deserves to die in fear, panicking and scared for their life. My cousin was scared for his life. He spent the last 10 years witnessing a movement challenging the killing of black people. He knew what was at stake and he was trying to protect himself. Nobody was willing to protect him."
Patrisse also questioned why so many armed officers showed up, instead of paramedics.
"It was a traffic accident," she said. "Instead of treating him like a potential criminal, police should have called the ambulance. If there was a policy in which traffic stops were met with unarmed professionals who come to the scene to help with whatever situation has happened, that would have prevented my cousin's death. And that would have prevented so many other deaths."
Keenan taught 10th grade at a Washington, D.C. charter school.
He was in L.A. visiting family.
Investigators said Keenan caused the wreck then fled the scene while high on cocaine.
The hit-and-run was classified a felony.
Watch Keenan get the George Floyd treatment.
Share your thoughts.