'Keep It Naked' author rips single moms for havin' sex
Shemeka slams single moms.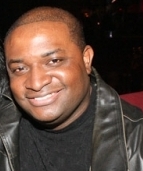 Blog King, Mass Appeal
NASHVILLE — A viral video shows 'Keep It Naked' author Shemeka Michelle lambasting single moms for lettin' Pookie & Ray Ray spend the night to copulate with children in the home. Shemeka's diatribe took place during a recent appearance on Jason Whitlock's "Fearless" podcast. It's her assertion too many kids have to listen to mom's headboard bangin' against the wall every night. And, because of that type of lewd deportment, young boys grow up disrespecting women. "What I thought about are the women who allow these revolving doors at their house," Shemeka ranted. "They have these men coming in and out. And then we wonder why these young boys don't respect women. It's not because the mom didn't demand respect. It's because she didn't command respect with the way that she carried herself."
Social media reaction was mostly congruent. One viewer wrote, "Shemeka is 100% correct. If you disagree, you don't want to do what's right. My parents divorced when I was three. My biological father never made an effort to care for me and my brother. My mother dated my stepdad for 15 years before she married him because her children were her priority. I am thankful for their patience and selflessness. This won't apply to ever circumstance, of course. However, the focus should be on the children. After the children become adults, we can do what we want."
Another observer added, "I love Shemeka. She pulls no punches, a heavy hitter." 
Watch Shemeka keep it 💯.
Share your thoughts.