Outkick host slams WNBA, saying it 'absolutely sucks'
Clay thinks the WNBA sucks.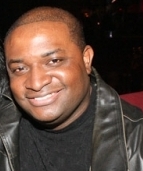 Blog King, Mass Appeal
NASHVILLE — Sports journalist Clay Travis is catching hell from liberals and the LGBT community after he said the WNBA sucks! The diatribe took place on a recent episode of his Outkick podcast. "A good state championship caliber high school boys team would SMOKE the best team in the WNBA," Clay said. "Let me repeat… a good state championship level boys high school team would absolutely SMOKE the WNBA champions. Give me a team from California, New York, Texas or Florida. I would bet my entire savings in the bank that the boys high school team would beat the WNBA team." Clay also insinuated it might be time to deep-six the WNBA mainly because the league loses money and television ratings are atrocious. The league is subsidized by the NBA. "The WNBA doesn't have fans," Clay said. "ESPN shoves the WNBA down our throats even though nobody cares. The WNBA has never made any money because people don't care, because women don't care. You know who actually go watch the WNBA? Men. There aren't very many of them. But that's who actually goes and watches."
One of the biggest problems with the WNBA is marketability. The league simply lacks superstars. "Everybody knows Kyrie Irving. Everybody knows James Harden. Everybody knows Kevin Durant," Clay said. "Most of you can't even name three WNBA franchises." Social media reaction was mostly in agreement. One viewer wrote, "The WNBA really sucks. It has no entertainment value (boring). My own mother who is a sports fanatic doesn't watch the WNBA. She couldn't name one of their so-called stars." Another observer added, "Clay is being PC. The fans are not mostly men. They are mostly lesbians. Not that it matters."
The WNBA hasn't made a penny in 25 years.
Do you share Clay's sentiment?
Is it time to eliminate the WNBA?
Watch the clip.
Share your thoughts.