Basketball player slapped heckling fan during game

Hodges lost his damn mind.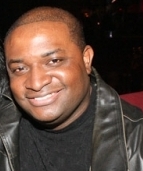 Blog King, Mass Appeal
ST. CHARLES, Mo. — A viral video shows Eastern Illinois basketball star Kinyon Hodges slapping the sh*t out of a heckling fan for talking too much trash. Wow! What a cool surname. It's the best ever. The pimp slap took place during an 80-67 loss to Lindenwood University — the team's eight loss in nine games. I don't blame Hodges. If I'm losing every game, I'm gonna pick a fight and whup somebody's ass. I'm a terrible loser. Nevertheless… as his teammate was dunking the ball, Hodges sauntered to the sideline and delivered his best Will Smith impersonation. The game was stopped and Hodges received a technical foul. But the announcers didn't descry the attack because they were too busy watching the action on the court. Social media reaction was hilarious. One viewer wrote, "I would've went after his ass." Another chimed in with, "On top of everything else, he's a bad teammate because he wiped out his teammate's posterizing dunk." A third observer added, "Dude single handedly (pun intended) ruined the best highlight of the game."
Hodges is the team's leading scorer and, prior to the assault, had a chance to make the NBA. School administrators said he'll be disciplined internally. "We are aware of the incident that occurred during the first half of our men's basketball game at Lindenwood," said Eastern Illinois athletic director Tom Michael. "As an athletic department, Eastern Illinois prides itself on good sportsmanship. We do not condone this type of behavior by our men's basketball team or any of our 500 student-athletes.
"The issue has been addressed with both the player involved for EIU as well as the Ohio Valley Conference with any disciplinary action to be handled internally. The player in question understands that this is not the type of behavior displayed by our student-athletes or our men's basketball program and in the heat of the moment let emotions get the best of him. This will be a learning moment moving forward and we apologize to anyone that may have been adversely impacted by the incident."
Hodges issued an apology but what's done is done.
Lots of people are pissed.
Does he deserve a second chance?
Was his slap better than Will Smith's?
Watch the fan get bitch-slapped.
Share your thoughts.