NFL Honors: Mahomes got crowned MVP for 2nd time

Mahomes wins MVP… again.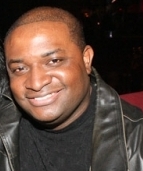 Blog King, Mass Appeal
PHOENIX — Patrick Mahomes didn't attend Thursday night's NFL Honors ceremony because he had more important stuff to do — like prepare for a Super Bowl. But that didn't stop him from stealing the show. The 27-year-old wunderkind was crowned the Associated Press' 2022 Most Valuable Player, his second award in 6 seasons. "I would never be standing here today without you all," Mahomes said in a video message. "Every day, giving everything we have together to go for the ultimate goal: the Super Bowl. Let's continue to go for that dream this weekend." Showtime Mahomes received 48 of a possible 50 first-place votes; Philadelphia Eagles quarterback Jalen Hurts got one and Buffalo Bills signal-caller Josh Allen got the other. Mahomes is just the 10th player in NFL history to win MVP twice. No. 15 led the league in passing yards (5,250), touchdown passes (41) and Total Quarterback Rating (77.5) while leading the Kansas City Chiefs to an NFL best 14-3 record and the AFC's No. 1 seed in the playoffs. Tyreek who? Mahomes also set an NFL record with 5,614 yards of total offense. He is without question the world's best player.
Other awards of note… Minnesota Vikings receiver Justin Jefferson won AP Offensive Player of the Year. San Francisco 49ers defensive end Nick Bosa won AP Defensive Player of the Year. New York Jets wideout Garrett Wilson won AP Offensive Rookie of the Year. Jets cornerback Sauce Gardner won AP Defensive Rookie of the Year. New York Giants skipper Brian Daboll was named AP Coach of the Year. Seattle Seahawks quarterback Geno Smith won AP Comeback Player of the Year.
Dallas Cowboys quarterback Dak Prescott was named the NFL's Walter Payton Man of the Year for his hard work off the field. Dak's Faith Fight Finish (FFF) Foundation funds research into colon cancer which killed his mother Peggy in 2013. The charity also advocates suicide prevention. If you recall, Dak's brother Jace basically said "f*ck it" and killed himself in 2020.
"Through adversity, we find our strength," Dak said while accepting the award.
The NFL's Hall of Fame Class of 2023 was also announced. The inductees are: offensive tackle Joe Thomas, linebacker Zach Thomas, linebacker DeMarcus Ware, cornerback Darrelle Revis, defensive back Rondé Barber, coach Don Coryell (deceased), linebacker Chuck Howley, defensive lineman Joe Klecko and cornerback Ken Riley (deceased).
American Idol star Kelly Clarkson became the first woman to host NFL Honors.
Buffalo Bills safety Damar Hamlin faced his trepidation and spoke publicly for the first time since suffering that fake ass heart attack.
Wow! What a night!
Watch highlights, speeches and more.
Share your thoughts.