Dallas Stars fan assaulted following loud N-Word rant

White guy spews the N-Word.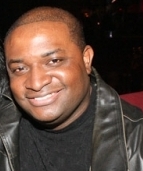 Blog King, Mass Appeal
DALLAS — "You got knocked the f*ck out!" A viral video shows a Dallas Stars fan getting punched in the countenance after calling another ticket-holder the N-word. And, get this: They're both white. The ass-whuppin' transpired Wednesday night at American Airlines Center. Cell phone footage shows a mullet-wearing hotspur in a green Jamie Benn jersey cussin' out a middle-aged man in a black polo shirt. "How 'bout you step down here and I'll box your ass!" he said. "All right then, stay the f*ck up there. Dumbass n*gga!" Within a split second, the four-eyed geezer thwacked homeboy in the jaw with a vicious right haymaker. Then his Latina girlfriend jumped in, igniting a donnybrook. Social media reaction was wild. One viewer wrote, "If the white guy called a black guy the N-Word he'd be on a heart and lung machine, as he should."
Another chimed in with, "When your mouth writes a check your ass can't cash." A third observer added, "F*cked around and found out. Props to the senior citizen for clockin' his ass." The good news is the home team wasn't distracted by the ruckus. The Stars cruised to a 4-1 victory over Minnesota. As the "little boy" was being detained by spectators, he yelled, "F*ck that! I ain't done sh*t! He hit me first, right?"
Eyewitnesses said they had contretemps over their seats.
Damn, you know the world is near its cessation when a white guy calls another Caucasian a "n*gga."
Watch the melee.
Share your thoughts.
"Little Boy"
Stars game got wild lastnight @barstoolsports pic.twitter.com/LzoKYzC1zo

— Matt Faulkner (@Mattfaulkner92) February 9, 2023