Pookie disowns his 7 kids, trashes his 7 baby mamas
Pookie disowns 7 kids.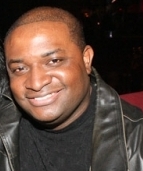 Blog King, Mass Appeal
ATLANTA — The adventures of Pookie & Ray Ray continue. A viral video shows an exasperated black man excoriating his baby mamas for achieving accouchement against his will. Instead of donning condoms, the belligerent sperm donor busted nuts in a septet of fecund popsies who were equally irresponsible. Now he's saying he won't pay a dime in child support. "I got 7 kids, 7 baby mamas. But I always tell these women that I got pregnant that I do not wanna be a father to these children," he ranted. "So don't expect me to be responsible financially, emotional, spirituality, mentally, or physically with some kids I do not want." Damn, that's sad. Social media reaction was vicious. One viewer wrote, "Imagine if those 7 women had the self-worth to keep their legs closed for a Pookie." Another chimed in with, "And this is EXACTLY WHY I'M 35 WITH NO KIDS. You not going just get me pregnant and leave." A third observer added, "Moral of the story: Wrap it up." 
Pookie said he could've prevented each pregnancy by removing his phallus prior to ejaculation. But it's not his responsibility. "Yeah, I could've pulled out but I didn't," he explained. "I didn't care to pull out because I'm not the one that's gonna have to carry a baby for 9 months." Pookie also called the ladies "jumpoffs" before saying he did the "bare minimum" to get a piece of ass. "Another thing is: these just jumpoffs," he cracked. "These are the type of women that I ain't even had to do nothing for — the bare minimum — but they gave me access to their body." 
Wow!
Do you agree with Pookie?
Are women solely responsible for pregnancies?
Watch the diatribe.
Share your thoughts.