Olivia Alexa shares her top eight devastating red flags
Olivia reveals 8 red flags.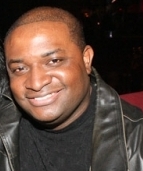 Blog King, Mass Appeal
DALLAS — A viral video shows relationship vlogger Olivia Alexa warning simps about an octet of red flags they should never disregard when copulating with American women. Rather than succumb to western culture, the Passport Bros, Passport Brad and Men On The Move are traveling overseas to find wives. They've given up on American women. But Olivia believes western relationships can be salvaged. "Hi guys. Here's 8 devastating red flags you should never ignore as a man," she said on her YouTube channel. "It's extremely imperative for you to be aware of all warning signs when dealing with a woman because sometimes they can be so covert and subtle that you completely miss them." When it comes to establishing relationships, my philosophy is simple: Only commit to chicks who are infatuated with you. If you're bustin' your ass to make a woman happy, you got the wrong chick. Sure, she'll give you a piece of ass for pecuniary purposes.
But she don't want you.
'Cause the fact of the matter is when a woman's enamored with you, she don't give a damn whatcha got. Y'all can be living in a cardboard box. She won't care. She's simply elated to be in your presence. Hell, look at Pookie & Ray Ray. They ain't got sh*t. But American women love their black asses because, in spite of the beatings and femicides, they're infatuated with 'em.
Again… if you're bustin' your ass, you're a simp.
Just keepin' it 💯.
To watch Olivia reveal 8 red flags.
Share your thoughts.