Special needs student was fatally shot by 'stray bullet'
Special needs woman killed.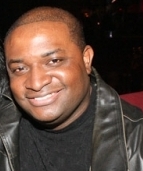 Blog King, Mass Appeal
PORTSMOUTH — Something ain't right about this story. Black Girl Unlost released the murder documentary of 22-year-old Alaejah Johnson who was shot dead by a stray bullet. The homicide transpired February 27, 2023 in Portsmouth, Virginia. According to police reports, Alaejah's family was getting ready to celebrate her brother's 17th birthday. Alaejah and her father, Rashed Johnson, had just carried groceries into the home when someone opened fire. Walls were covered with bullet holes but dad wasn't hit. His daughter, on the other hand, wasn't so lucky. "As soon as I shut the door, it was a wave of shots just loud banging through the house," Rashed told reporters. "The shots come in and it hits her in the head, she goes down. I'm yelling for my wife to call 911. As she's trying to do that, another set of shots comes through. I'm just trying to hold her and hold her."
Rashed said he doesn't believe anyone in his family was the intended target.
But many beg to differ. This may have something to do with his teenage son.
Still, Rashed demands justice.
Police have yet to identify a suspect.
"This is our daughter that was taken from us," Rashed lamented.
"She was so special to us. This could be anyone's daughter, wife, sister, brother, whoever. It has far-reaching effects on people's lives."
Alaejah, a graduate of Manor High School, was a special needs student. The disabled damsel attended the Mount at Suffolk special needs prom and turned the party out. Alaejah was one helluva dancer. "She was labeled special needs, but really and truly, she was here to show us [how] to be special," Rashed said. "She saw the world differently. She saw the world through the eyes of an angel."
Alaejah's mom, Mary Johnson, echoed a homogeneous sentiment. "Just a happy soul," she recalled. "Anyone who came across Alaejah never forgot her. They never forgot her smile and she would never forget them. She remembered faces."
If you have a tip and don't mind snitching, contact the Portsmouth Police Department at 757-393-5300.
Watch the documentary.
Share your thoughts.