'Wire' star Reddick is dead despite havin' good health

Lance Reddick dies mysteriously.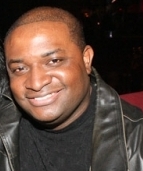 Blog King, Mass Appeal
LOS ANGELES — Lance Reddick, who starred in HBO's "The Wire" and all four "John Wick" films, has migrated to that big movie theater in the sky. The 60-year-old thespian died suddenly Friday morning. Lance's public relations rep Mia Hansen said he died of natural causes. But she wouldn't provide specific details. His cadaver was discovered inside his Studio City residence around 9:30 a.m. Lance was healthy and in peak physical condition. So everybody's wondering what the f*ck happened? Not to mention fans on Black Twitter roasted his white widow for marrying a black man. Social media reaction was wild. One reader wrote, "Who cares? He and his wife were happy. I want people to be happy with whoever you want. Man, female, white , purple or green. Just be happy, damn. All this getting mad because somebody married outside the race."
Another chimed in with, "I bet he took the vaccine. It's killing men but women appear safe."
A third person added, "Everybody on Black Twitter can go to hell. Such low, classless behavior."
Lance's "Wire" co-star, Wendell Pierce, tweeted the following panegyric: "A man of great strength and grace. As talented a musician as he was an actor. The epitome of class. An sudden unexpected sharp painful grief for our artistic family. An unimaginable suffering for his personal family and loved ones. Godspeed my friend. You made your mark here. RIP" 
Lance is survived by his second wife, Stephanie Reddick, and his two children — Yvonne and Christopher — from his first marriage.
He released a video 24 hours before his death mocking Elon Musk.
Do you suspect something fishy about his quietus?
Is the Illuminati involved?
Share your thoughts.