Jason Whitlock 'begs' Russ Wilson to divorce Ciara now

Whitlock slams Ciara's outfit.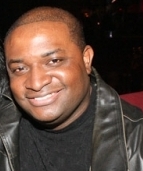 Blog King, Mass Appeal
LOS ANGELES — A viral video shows "Fearless" host Jason Whitlock imploring Denver Broncos quarterback Russell Wilson to divorce R&B songstress Ciara, 37, because he thinks she's a thot. Whitlock, my confrère when we both worked for the Kansas City Star, spewed the diatribe after the "Goodies" singer showed her goodies at the Oscar Awards. Ok, Ciara wasn't totally in the nude. But the prepossessing mother of three donned raiments so transparent, you can see her ass and titties. It's arguably the most seductive outfit ever. The way I see it, instead of excoriating Ciara, Whitlock should've extolled her sexiness. After all, Russ is the world's luckiest simp. "Russ, Russ, hit the eject button," Whitlock pleaded. "You can't be at a prison one day singing gospel songs with your wife then the next day be on somebody's red carpet with your wife butt-naked, dressed like a stripper. I hate to tell anybody to get a divorce. But, hey man, you got a Jezebel on your hands. She's emasculating you."
Gotta disagree. Russ, 34, should not only stay married to Ciara, he should've renewed their vows as soon as he descried that damn dress. Social media reaction was wild. One viewer wrote, "Russ is the new Will Smith." Another chimed in with, "IF, Ciara did emasculate Russell Wilson, it's because he allowed her to. No woman can emasculate a man without his consent."
A third observer added, "Future gotta be laughing right now.😂" 
If you recall, Russ' first wife — Ashton Meem — cheated with teammate Golden Tate.
Now this.
Do you share Whitlock's sentiment?
Is Russ being emasculated?
Watch Whitlock's rant.
Share your thoughts.