Delonte West rock bottom after sexin' LeBron's mom
Delonte strung out again.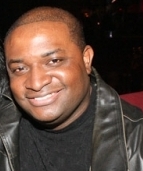 Blog King, Mass Appeal
CLEVELAND — A viral video shows quondam Cleveland Cavaliers guard Delonte West dancing outside a convenience store while high on crack cocaine. Delonte, if you recall, was jettisoned from the NBA after he f*cked LeBron James' mom, Gloria. You heard me right. I didn't stutter. King James had Delonte banned from the league and the 39-year-old D.C. native has been a homeless crackhead ever since. The nosy redbone who recorded Delonte's gyration is catching hell for clout-chasing. "I do not believe in recording people when they are at their lowest," she said with a chortle. "But Delonte West is at my 7-Eleven." Social media reaction was venomous. One viewer wrote, "She said, 'I do not believe in recording people when they are at their lowest,' then proceeds to do exactly that. But aight." Another chimed in with, "Clout is a helluva drug."
A third observer added, "Don't know why you guys are acting as if she committed some major crime by recording him. It's a natural reaction to seeing a 'celebrity' doing something weird." If you recall, Dallas Mavericks owner Mark Cuban put Delonte in rehab 3 years ago. But it obviously didn't work. To say Delonte has hit rock-bottom would be a vast understatement. Dude is long gone.
Moral of the story: Stay the f*ck away from Gloria.
Watch the disturbing video.
Share your thoughts.
This woman found former NBA player Delonte West dancing in front of a 7-Eleven and recorded him 😔💔 pic.twitter.com/90toB0erM6

— Daily Loud (@DailyLoud) April 7, 2023