Grandpa walks off set after refusing drag queen dance
Grandpa shuns drag queen.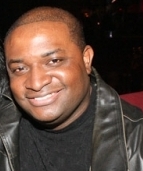 Blog King, Mass Appeal
LOS ANGELES — Every now and then you stumble across a story that makes you say "Dayuuummm!" A viral video shows a senior citizen walking off the set of "Drag Queens & Grandpas" after he found out he had to dance with a tranny. Based Grandpa was one of three geezers on the show. The other two were Asian and Caucasian. The Golden Boys got matched up with three chicks with d*cks and it didn't appear to be a problem until… During rehearsal, the lead he-she asked the old men to pretend they wanna f*ck. The Asian and Caucasian were ready to ingest some Viagra. Gramps — on the other hand — tried to go through with it but quickly realized, as a man of God, he couldn't succor the LGBT community. "I'm sorry. I can't do this," he said while abruptly sauntering off stage. "I'm a man of God. I love those people. I pray for them. I would never do anything to hurt them. But men are not supposed to dress like women. I'm not going to go along with that. It's time to stand up and be a man of God!"
Tell 'em gramps.
Social media reaction was priceless. One commenter wrote, "These are men who think they're women. So to ask a heterosexual man to look at another guy and say, 'Oooooo, who is this?' No f*cking way! Why would any man pretend to be excited about dancing with a dude dressed as a woman? That's crazy. Well done sir." Another chimed in with, "America is f*cked by all this woke bullsh*t!"
A third viewer added, "Good for him. Personally, I wouldn't have allowed myself to be in that predicament to begin with."
After grandpa left, the freaky quintet danced to Britney Spears.
Still no word on if they had an orgy.
Watch Gramps diss the LGBT community at the 4 minute mark.
Share your thoughts.