NFL Draft: Kelce spiked the Lombardi Trophy in concert

Kelce slams Lombardi Trophy.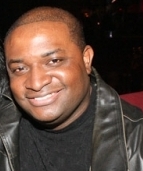 Blog King, Mass Appeal
BONNER SPRINGS — A viral video shows Kansas City Chiefs star Travis Kelce slamming the Lombardi Trophy during his "Kelce Jam" concert to wrap up the NFL Draft. The 33-year-old tight end spiked the prize as if he just scored a touchdown. The show was held at the Azura Amphitheater in Bonner Springs, Kansas and it featured energetic performances from Machine Gun Kelly, Loud Luxury, Rick Ross, and Kansas City native Tech N9ne. The NFL Draft was held at Kansas City's Union Station. Social media reaction was skeptical. One commenter wrote, "Uhhhhh hope that was a fake Super Bowl trophy because if not he needs to be fined by the team. 😂" Another person added, "It's literally a replica, no way he would do that to the real thing." Look, we all love Kelce. The future Hall of Famer is arguably the blackest white man in U.S. history.
But we can't have Kelce body-slamming the Lombardi Trophy. I don't give a damn if it is a replica. As Chiefs fans, we waited 50 years to start collecting 'em and we'll get at least three more with star quarterback Patrick Mahomes at the helm. Those trophies must be handled like neonates during parturition. Maltreatment is unacceptable. If you wanna slam something, find a Raiders fan.
Watch Kelce entertain the sellout crowd.
Share your thoughts.