RedHawks coach out after banging one of her players
Coach Hendrix out the door.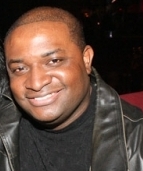 Blog King, Mass Appeal
OXFORD — The only certain things in life are death, taxes and teachers molesting their students. This week's "I F*cked Up A Good Job Award" goes to Miami of Ohio women's basketball coach DeUnna Hendrix who quit after she got busted having a dalliance with one of her players. The 38-year-old lesbian submitted her resignation Wednesday morning. Investigators learned Coach Hendrix sent roughly 180 text messages to the player that included an array of lovey-dovey locutions such as "I love you" and "You're my baby. Can't wait to squeeze you." Awwwww, ain't that sweet? Social media reaction was spirited. One commenter wrote, "Both are over 18 aren't they?" Another chimed in with, "Of course she'll get another chance! Lefties are completely comfortable with forcing homosexuality on children so do we honestly think they care about a couple of legally-aged lesbians? Hell, they'd defend that black lesbian even if it was their underage daughter. Lefties have brain cancer."
A third person added, "Well, at least they can be together now."
Scuttlebutt has it Coach Hendrix f*cked the sh*t outta that little girl.
She reportedly strapped on a rubber phallus and waxed that ass.
Believe it or not, school administrators determined Coach Hendrix's concupiscent deportment did "not constitute a violation of Title IX or the University's Sexual Misconduct protocol." The reason she was coerced to get the hell outta dodge is because she violated the school's policy on consensual relationships between staff members and undergraduate students.
Coach Hendrix could've possibly saved her job by going through a hearing.
But she declined.
Instead, Coach Hendrix issued the following statement: "I want to thank Miami University and its administration for allowing me to lead this program for the last four years. I can't express the amount of gratitude I have for this prestigious institution and its leadership. I also want to thank the Oxford community for the continual love and support. I look forward to the next phase of my career and continue rooting for the RedHawks."
The player remains unnamed but shouldn't be hard to identify.
All we have to do is replay their games and see whose ass gets slapped the most.
Do you agree with Coach Hendrix's decision to resign?
Should consenting adults be allowed to copulate?
Share your thoughts.