Maia Campbell strung out, acting career is sabotaged
Maia Campbell strung out.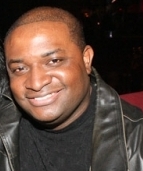 Blog King, Mass Appeal
ATLANTA — "Cocaine is a hell of a drug." Culture Spill released the documentary of "In The House" actress Maia Campbell whose métier was flushed down the toilet over a crack addiction. Since starring alongside LL Cool J and Debbie Allen, Maia has been arrested multiple times and a handful of videos have gone viral that shows her strung out — panhandling for crack. There's also scuttlebutt of prostitution. A few years ago, a toothless Maia was locked up for throwing a temper tantrum at Burger King. In another incident, the 46-year-old thespian cussed out a family for no reason then called the police officer tasked with arresting her a "f*cking faggot." Maia was no doubt one of the most prepossessing women of the 90s. But that's no longer the case. Narcotics have taken their toll. Maia, if you recall, appeared on "Iyanla, Fix My Life" and that didn't work.
LL reached out.
But Maia rejected him.
"I don't need help. I just need a benefit concert for mental health," she said.
"Don't call me, I'll call you."
LL replied on Twitter, saying, "You can't help someone who doesn't want your help."
Social media reaction was melancholic. One commenter wrote, "She was GORGEOUS! This is heartbreaking!" Another chimed in with, "This poor soul. The devil has a hold on her and she needs our heavenly father." A third viewer added, "My family saw her back in like 2017 at a QuikTrip gas station in Georgia. We couldn't believe it was her. I totally didn't believe it until I looked closely. Seeing her like that made me want to cry. My prayers go out to her for a better and more productive life." 
Maia was diagnosed with a bipolar disorder a long time ago and she ended up losing custody of her daughter.
Can she be fixed?
Watch the documentary and more.
Share your thoughts.