Tisha Campbell opened up claims Martin was abusive
Tisha reveals what happened.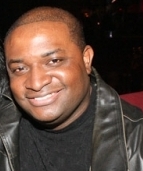 Blog King, Mass Appeal
HOLLYWOOD — Surviving Martin? Culture Spill released the documentary of Tisha Campbell-Martin who accused Martin Lawrence of sexual harassment on the set of their 90s comedy sitcom "Martin." At the behest of her husband (Duane Martin), Tisha sued Martin in 1996 for "repeated and escalating sexual harassment, sexual battery, verbal abuse and related threats." She claimed he groped her ass and tongue kissed her. At one point, Tisha implored the writing team to eschew scripting bedroom scenes. She also said Martin threatened to fire her and the entire cast. The case became so stressful, a disoriented Martin ran into the middle of L.A. traffic with a gun and yelled at drivers. "They're trying to kill me!" he screamed. "Fight the establishment!" The dispute was eventually settled out of court. But the damage was done.
"Martin" was cancelled after 5 seasons (1992-1997).
Social media reaction was Icy Hot. One commenter wrote, "I believe she made everything up. She seems like the type of person who likes the spotlight and wants to have a story for acceptance. In other words, SHE'S A DAMN DRAMA QUEEN!" Another chimed in with, "Martin was in love with her but she wanted Duane." A third viewer added, "I feel Tisha's husband was behind it all! She was in an abusive marriage that was very stressful, which transferred negative aggression into her work issues with Martin!"
After not speaking to each other for 25 years, Tisha and Martin mended fences last year on BET's "Martin: The Reunion."
It was incredibly awkward to say the least.
But give 'em credit for making up.
Watch the documentary.
Share your thoughts.