Olivia Alexa: Women aren't interested in positive men
Women don't like good men.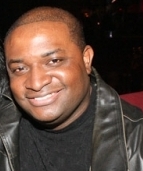 Blog King, Mass Appeal
ATLANTA — Damn, nice guys really do finish last. A viral video shows relationship vlogger Olivia Alexa elucidating why single ladies rebuff good men. In case you haven't noticed, Pookie & Ray Ray have cornered the dating market and fatherless homes are primarily culpable. "They have little to no personal examples of good men," Olivia explained, referring to confused women. "So they seek out society and social media to teach them what a good man looks like and what a good man actually is. And what does social media do and society? They glorify the exact opposite of a good man. And these women fall for the trap because that's all they have to go off of. They get fed images of violence, arrogance, and womanizers as the ideal of manliness. They're shown men who are valued for their wealth and physical strength rather than their integrity and masculinity. So when you come along leading by example of what a good man actually is and what it really entails, it's foreign to them."
Social media reaction was venomous. One commenter wrote, "The title needs to be amended to American women don't like good men." Another chimed in with, "The ultimate goal of a modern man is to avoid relationships with women, other than your mother. Only then can men find true happiness and peace with the world." A third viewer added, "Let Pookie & Ray Ray have 'em. We businessmen have opted-out." 
Are Western relationships doomed?
Should we all get a passport and call it the day?
Watch Olivia keep it 💯.
Share your thoughts.